If you are a dog owner, then this crochet pattern is a must! There are multiple problems that a poop bag holder can encounter, which this pattern perfectly solves! First, this bag holder is very durable, and the strap will stay in tact for a long time! Second, they are so light and airy! The holder is not heavy or bulky at all. Last, they are very convenient and affordable! They are not as expensive as plastic ones and can be made with any yarn you have available! In addition, this is also customizable and more appealing than a store-bought one. The crocheted design is also very prominent and creatively unique, with a rustic button finished at the handle. You can add an assortment of other decorations if you would like as well, such as more buttons, tassels, ribbons, and more! Thanks Mama Kat for sharing this crochet pattern. The link for the pattern is provided below the photo. Happy crocheting and enjoy!
You might also like: Purrfect Cat House Free Crochet Pattern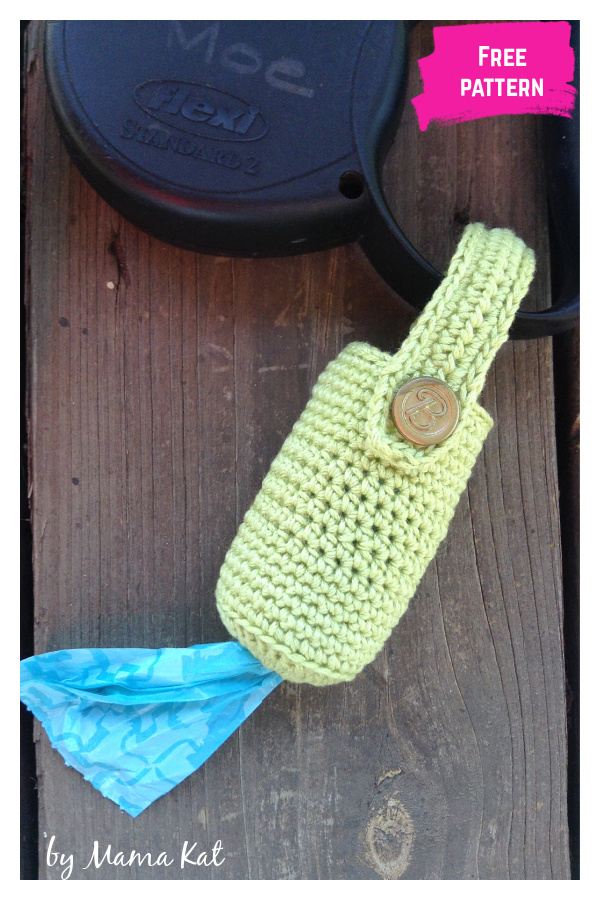 Check out below link for free pattern..