This Tuffy Mouse is extremely adorable and cute, the perfect toy for kids to play with and enjoy! This mouse has a small, fluffy body and two twiggy ears that protrude from its head, which makes it extremely charming and cute! This makes it an amazing toy for kids and a great plushie for them to play with! They can cuddle with it, role play with this mouse, or even sleep with it! Furthermore, it's also really soft, which makes it more enjoyable to play with! The texture is soft and velvet-y, which prevents your skin from being damaged when enjoying this little mouse friend. Thanks Claudia van K. for sharing this free crocheting pattern. The link for the free pattern is provided below the photo! Happy crocheting and enjoy!
You might also like Amigurumi Mice Free Crochet Pattern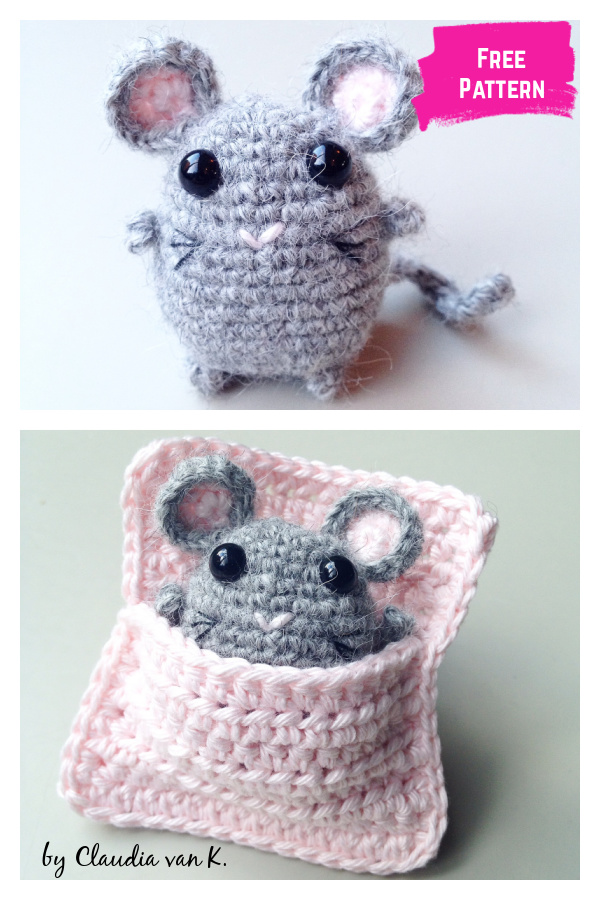 Check out below link for free pattern..