This is a classic V-stitch blanket with stripe edges and a simple border. All together it creates 
a colorful blanket with a powerful statement for your home. 
This is the Blanket which is an easy and fun crochet project, now you can make your own rainbow blanket with this Mia Blanket Free Crochet Pattern. This project is perfect for using up odd scraps of yarn too. This is a very easy project for a beginner, suitable for both boys and girls, very practical and versatile. Thanks Truly Crochet for sharing this free pattern. The link for the free pattern is provided below photo. Happy crocheting.
You might also like: 6-Day Popsicle Blanket Free Crochet Pattern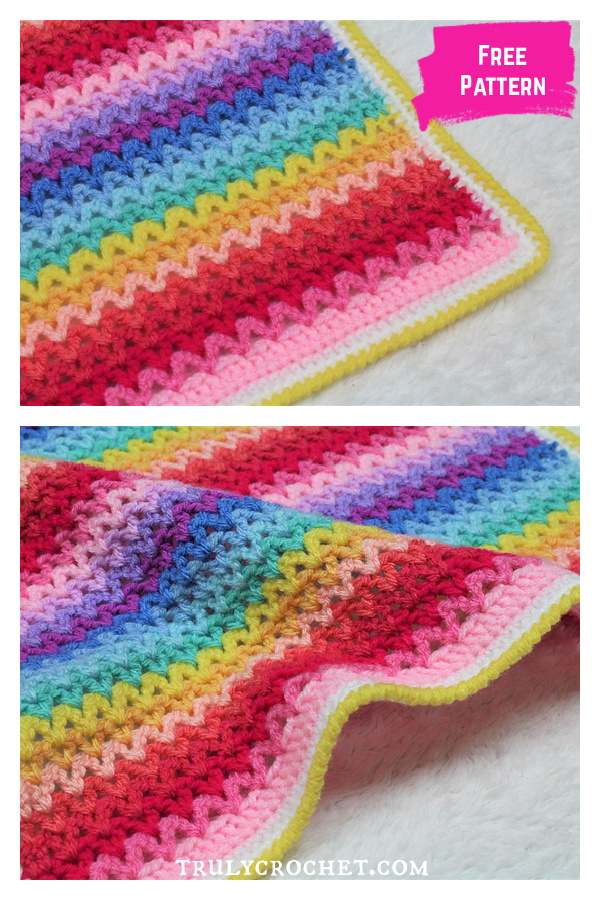 If you need easy-to-read PDF pattern, you can buy from here. It costs around $5. Click below link for free pattern…