This August Sun Hat Crochet Pattern is the recipe for the perfect summer hat! It has a tight stitch and offers full coverage from the sun, preventing it from sun burns and further sun exposure! The wavy, curved edge also adds to its beautiful patterns! The patterns across it are simply mesmerizing, with a wide array of different colors and patterns! Because of this, it is a great stash buster to use up all your leftover yarn! Why? Well, whatever colors you use of your leftover yarn, it will still look amazing in this design and create a glitched, graphic design that really adds to its unique details! Thanks Hooked On Homemade Happiness for sharing this free crocheting pattern. The link for the free pattern is provided below the photo! Happy crocheting and enjoy!
You might also like Let the Sun Shine Sun Hat Free Crochet Pattern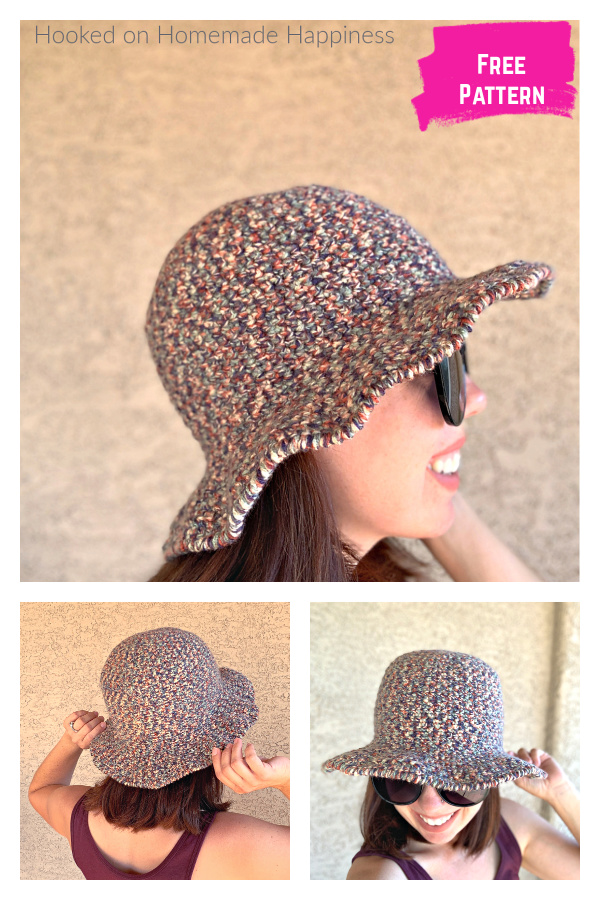 Check out below link for free pattern..